Monday, July 02, 2007
Mommy Talk #12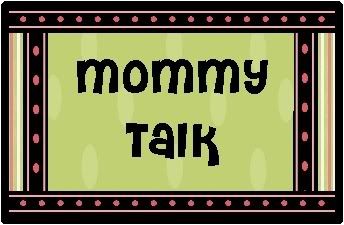 *You can read about our vacation here.*
This Week's Question is:
How hard was it for you to lose your pregnancy weight and keep it off?
Aside from having pregnancy weight to lose (50+ pounds from Kayla and 40'ish from Alysa), I had also gained about 15 pounds from all the fertility drugs. I lost almost 20 in the first week after Kayla b/c it was all water weight from the obscene amount of swelling I had. After Kayla, I had just gotten down to my pre-pregnancy weight when I got pregnant with Alysa - Kayla was 7 months old. After Alysa, I had a much harder time losing weight. I lost some and then a plateaued for quite a while. It was very frustrating. Eventually I did start losing weight again and at that point, it came off pretty easily - luckily. So I have pretty much lost my pregnancy and infertility weight. I can't really say what I actually weigh as my scale broke about 6 months ago, but...I am back into my pre-infertility clothes and have even had to buy some size 6's which made me VERY happy. Of course my tummy is no longer flat, and I know that will just never be again (without major working out-NOT or surgery - double NOT!). So I'll just live with my "pregnancy tummy" - it goes along with all my stretch marks. :)
I never did anything "special" to lose the weight. I pretty much cut out sweets and snacking. Now I make sure whatever snacking I do is in moderation. I really think the biggest contributor to me losing the weight was the fact that I cut out virtually all dairy form my diet. Dairy is major treat for me now. So we'll see what happens if Kayla is lucky enough to outgrow her allergy. It may become more of a struggle for me then. :)
Hop on over to
Mommy Talk
to see other responses.

posted at
10:27 AM
2 comments