Friday, June 15, 2007
Saturday Photo Hunt
This week's
theme
is Hair.
This one was easy. I knew right away which picture I wanted to use. The trick was finding it. ;) This is Kayla in July of 06. Her hair is so curly and was so hard to manage. It is getting better now that it's longer, although her curls are as tight as ever. This was while I was attempting to do her hair in pig tails.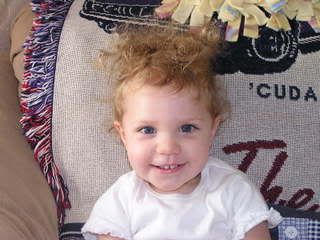 Here's the after shot: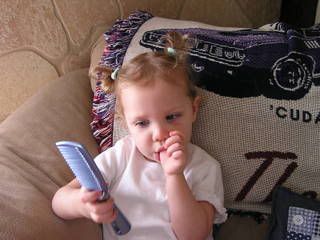 To view other Saturday Photo Hunts go
here
.

posted at
7:16 PM
24 comments