Saturday, June 09, 2007
Strawberry Adventures
I've had another pretty poor bloggie week so I apologize. I did a bit better this weekend. I'm still not feeling 100%, although all my bloodwork came out normal. So apparently, I'm the picture of health. I have had less joint pain, so that is something at least.
Thursday night though was eventful. I took the girls in the kiddie pool while J worked on cleaning the big pool. At one point he opened the chlorine container and a bunch of chlorine vapors got in his face (quite a bit actually). He was choking and gagging quite a bit and then had trouble seeing. He was really quite out of it and could barely walk. I was ready to call 911, but I was able to get my neighbor/boss to drive him to the ER so I didn't have to drag the kids out at bedtime. My Mom then drove down to watch the girls so I could meet him at the ER. They took him in immediately (when does that ever happen) and flushed his eyes for 20 minutes. He's fine, thankfully. Even the docs and nurses said he was really lucky - chlorine can apparently do a lot of damage. But he had a wicked headache that trickled over to Friday, so he took the day off. So that was a nice side effect from the whole ordeal.
Today, my Mom and I took the girls strawberry picking at a local farm. They had a blast and we have a TON of juicy ripe strawberries, some cherries and even some peas. Kayla wants to go again and can't wait until it's time to go blueberry picking. I will also admit that it took Kayla a few times of trampling some poor unsuspecting strawberries before we convince her not to walk over the plants. Yikes! She seemed to enjoy this adventure even more than apple packing. I think besides being 8 months older, she can reach all the strawberry plants b/c they are at ground level. Here are some pics from our morning.
Ready to Pick Berries...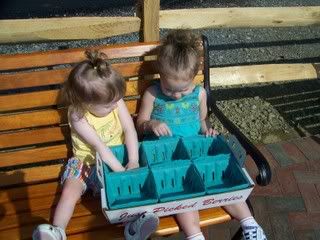 Organizing their cherries...
Alysa picking strawberries...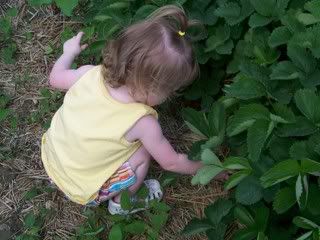 Kayla picking strawberries...
Our loot...
Kayla enjoying them...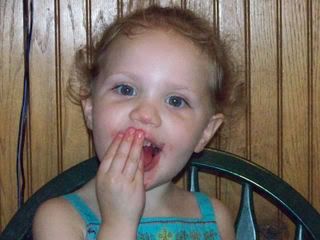 Alysa REALLY enjoyed them...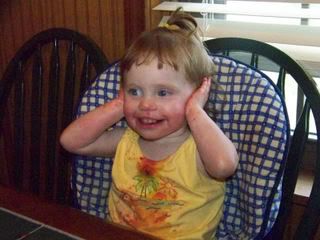 One of my upcoming projects is planning Kayla's birthday party that will be August 11th. Yesterday I sat down and designed her invitations. I used my newly found skills of digital scrapbooking and was able to incorporate her Backyardigan's theme. I am actually quite happy with how it turned out. Let me know what you think.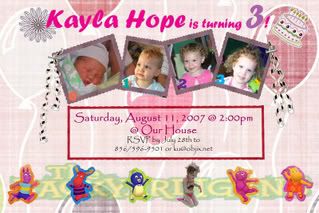 Credits:
I made this invitation with the Birthday Girl kit from
Mira Designs
as well as some Backyardigans clipart I found on-line. And yes, that is Kayla amongst her Backyardigan friends at the bottom. :)

posted at
7:57 PM
5 comments