Monday, July 16, 2007
Mommy Talk #14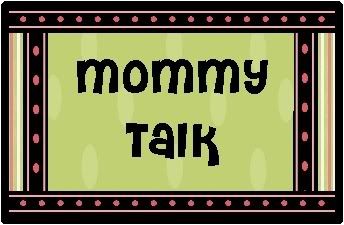 This Week's Question is:
What sacrifices have you made as a SAHM or a Working Mom?
I'll start by saying that my dream and ultimate wish is to be a SAHM! Unfortunately that was not an option for us, as much as both of us wanted it. Before I even got pregnant, I told J that I refused to work full time. I did not want to be away from my kids full time. I wanted to be there for all their firsts. Needless to say he freaked a bit as I what you would call the "bread winner". After Kayla, I searched high and low for a part time job at my level - Senior Financial Analyst with a Master's Degree. Part time in corporate is hard to come by. I initially took a job at my old company that was a step down in both position and pay (and I mean more than relatively speaking). I really didn't care about the position - my kids come before my career. But they also stripped me of my vacation, sick and holiday pay. Basically, they ignored my 5 years of service. I was lucky enough to find a job working for my next door neighbor at my level making my old salary (relatively speaking with regards to my shorter hours). I currently work 20 hours per week which is broken into 2 full days and 1 day of 3 hours. The one saving grace with J being in retail management is he can have off during the week. So he is with the girls my two full days. The are with a wonderful babysitter in her home for 2.5 hours a week. We so lucked out with her.
The girls being home with us and not in daycare was very important to both of us. We have made the obvious financial sacrifices, as we rarely go out to eat and rarely get take-out, etc. We cut on expenses when we can and watch what we spend. The biggest sacrifice we made was family time. Family time is extremely important to us, but the girls being with us did come first. They get plenty of time with me and even more time with J than the average child (I mean alone time). This has been great as it's given him great perspective on what it is to take care of kids full time. But our time with the 4 of us is few and far between. J usually makes it home in time to put them to bed and we get a few nights a week where we get about 2 hours together - the 4 of us. But we only get 1 night a week when we can really have a good meal together and any days together have to be managed with vacation days. But...we work it out. I have seen almost all their firsts and J has even seen some. It's how we wanted it. I'm hopeful one day in the not-too-distant future we can have regular family days, but until then we are making it work.
Although, I'd much rather not work at all, I am extremely lucky with my employer/boss and know that if you "have" to work, I have the best of both worlds. And all the sacrifices we have made have been so worth it as we both have amazing bonds with our girls.
Hop on over to
Mommy Talk
to see other responses.

posted at
8:44 AM
6 comments