Saturday, October 06, 2007
Halloween Candies
I ordered Kayla's Halloween chocolates in the last couple days.
I am trying a new place this year that has some cute things.
Amanda's Own
makes chocolates that are dairy and peanut/tree nut free. She had a cute little bag of ghosts and bats.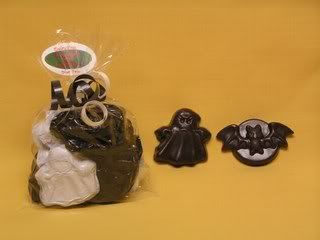 The rest I got from
Chocolate Emporium
. I ordered from them last year for Easter and their chocolates are delicous. I got some orange cream chews (that look so yummy),
a couple chocolate pops,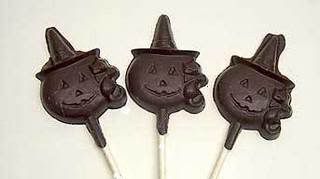 and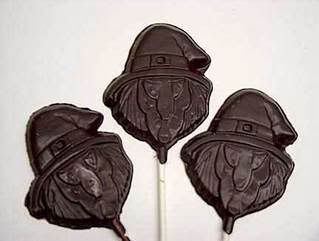 and finally a bunch of chocolate mini pumpkins.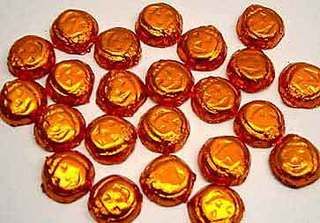 I got enough of the mini pumpkins to give each of her school friends 2 in their treatbags. They are dairy, peanut/tree nut and egg free - so that covers all the allergies in her class.
Now the trick is keeping any adults from snagging some of their chocolate BEFORE Halloween. :)

posted at
2:52 PM
1 comments