Wednesday, September 05, 2007
Kayla's 1st Day
Well, we did it. We survived her first day of preschool! She was very excited to go and was actually kind of giddy this morning. I got a few pics b4 we left the house and at the school. They were great with her snack box and epi's and her teacher put them right in the classroom. Kayla was very excited to be there and I'm happy to report that not a tear was shed. She actually could not have cared less when we left. So much for my Mama's Girl. I was ok as I was kept pretty busy. My Mom came with us and we took Alysa out to breakfast and then to the Children's Museum.
Here is Kayla all ready to go this morning...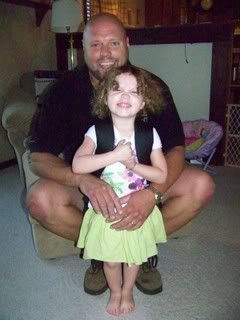 Here she is at school: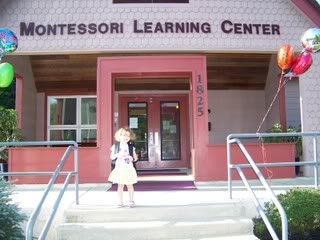 In her classroom: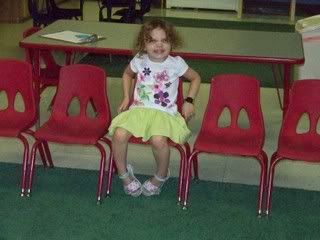 Saying "Don't let the door hit ya..."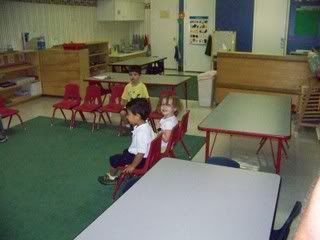 Alysa enjoying breakfast - she's actually banging her arm on the table saying "We want food!" - something she learned from my father.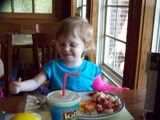 I was told she did really well today and snack time went well. At one point, J called me on my cell and I almost had a heart attack when my cell rang. I was just a tad on edge today. One day down, how many to go? :)

posted at
4:29 PM
6 comments