Monday, August 27, 2007
Gimpy's Update
Well, Alysa is finally in a cast - 1 week after her injury. She had a much better weekend than this past week - I could see a huge difference in her once the splint was on. The splint was loosening quite a bit yesterday and she actually took it off last night. So I'm glad she's in a cast that won't budge.
She still tells me to be gentle whenever I'm getting her dressed. It's very sweet. But I will say, I will be having quite the fight on my hands coming up. The doc she saw today took one glance at her ORIGINAL x-rays and saw the break instantaneously. So...the break was evident - clearly if I do say so myself, as I noticed the spot myself but just thought since the other doc didn't say it was a break, that it was nothing. So poor Alysa went around with a broken arm for 5 days w/o any help all b/c of the negligence of a moronic doctor. I'm fuming to say the least. I've got a call into the billing office to start. I will not be paying them one penny towards that ER visit. I won't pay the ER or doctor bill. I will however incur the costs of the original x-rays since they were actually fine. I'm sure the hospital will not be taking too kindly to my stance but I don't care. The doc she saw today definitely seemed unhappy that she went without the splint or cast for the 5 days. So wish me luck in this upcoming battle.
She will have the cast on for 2 1/2 weeks. She goes back Sep 12th to get it off, then she'll go for x-rays and then be seen by the doctor again to determine if she's all healed or not.
Now as much as I don't like the fact that my little one has a broken arm. I have to admit that she looks quite adorable in her hot pink cast! But don't take my word for it...
Here is Alysa yesterday not letting her splint stop her: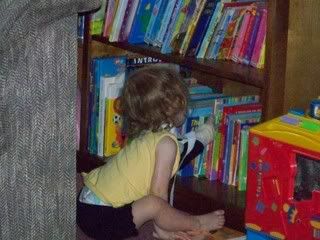 Alysa showing off her shiny new cast:
Kayla helping me make banana bread: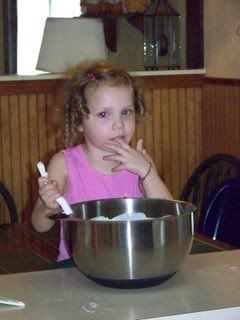 Kayla's bed after her "rest":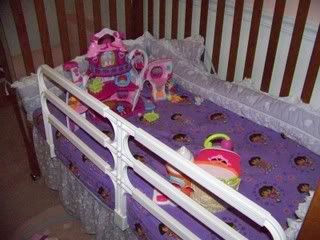 posted at
7:49 PM
2 comments