Wednesday, August 22, 2007
On the Mend
Alysa has been getting better each day thankfully, so it looks like she just had a bruised bone or some kind of strain. She's using it more and more and as long as she doesn't try to crawl around, she's pretty much ok.
I knew she was feeling better today when I turned my back for a minute to clean something up in the playroom and I turned around to find them both in the windowsill AGAIN! So, I decided this morning to plop them in front of the tv long enough so I could do some room re-arranging.
Here is the room b4: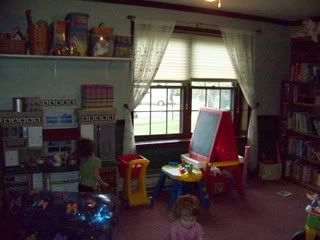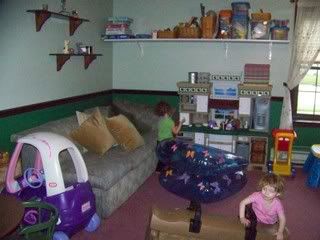 Here is the room after: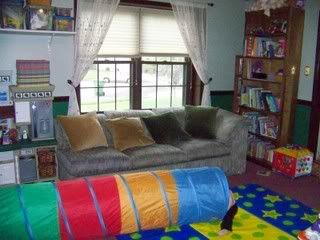 At least now, they won't break any bones from climbing in the window. So far they haven't reacted much. Just looked around - then went on playing. J doesn't know yet, so we'll see what his reaction is tonight. The biggest downfall is the couch is a bit in the way of the bookshelf. But...tighter fit to get to the books or broken bones? I'll take the books... :)
*Update:*
Kayla is one HAPPY girl!!!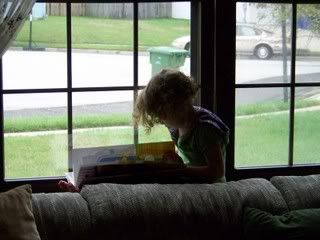 posted at
11:56 AM
4 comments