Monday, April 16, 2007
Mommy Talk Debut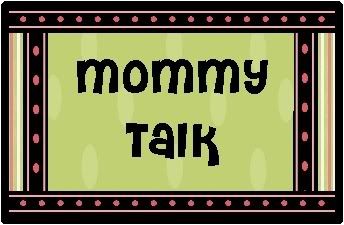 Jennisa
over at The Princess Diaries has started a new Monday Meme that looks like fun. Weekly, there will be posted a question about Mommy-hood. This is the first week. So hope on over to check it out if you want and comment or join in.
This Week's Question is:
Was your child planned or a surprise?
Well, for me this a very loaded question. :) I have a lot of history behind my girls. Both of them were very much planned AND very much the surprise! Kayla took 2 1/2 years to conceive and we went through countless medical treatments. She was ultimately conceived on our 3rd IVF attempt. So she was a surprise since when I started that last cycle I went into it thinking I would never conceive and knowing we were running out of options and money. I was in a very depressive state. Once I was pregnant - medication helped me hold onto the pregnancy (early pregnancy is also a problem for me), but once I was past the part where my hormone-making ability was responsible for the pregnancy (I was on a LOT of medication to maintain it), my pregnancy was perfect. No complications and a perfectly uncomplicated "easy" 30 hours of labor. I loved being pregnant and I loved labor and delivery (the epidural is the wonder drug).
Alsya was also planned, yet she was even more of a surprise. We knew we had no time to spare, so we sought my Doctor's help when Kayla was 3 months old. But we tried "on our own" for a few months - and we were most definitely actively trying. When Kayla was 7 months old, I ended up conceiving on my own. I was luck that I figured it out so soon (as I never expected it to happen - our chances on our own were
less
.5%) b/c I had started to miscarry when I found out. Also on my side were my doctors and nurses who were very responsive and we were able to save Alysa. Again, aside from all the meds I was on to maintain it early on - it was a picture-perfect pregnancy and another wonderful birth experience - this time only 9 hours of labor.
It saddens me that we are unable to have anymore children, but I love my family and I still look at them some days and wonder - "Where did they come from?" I especially think this with Alysa - she beat ALL odds.
In a separate note - my Sister Christine is currently in the hospital. She is 32 weeks pregnant with my nephew Zachary and has had contractions that will not stop. The biggest risk at this point is uterine rupture as her c-section is a classical from my niece Maddy's emergency c-section at 25 1/2 weeks, 4 1/2 years ago. She is getting a series of steroid shots to boost the little guy's lung development. We are unsure at this point if she will be going home to bed rest of staying put. My BIL wants her to stay put, she wants to go home. Please keep her and Zachary in your thoughts and prayers. I will keep you posted on them.
Other than keeping tabs on them - I will be staying put on this snowy 31st birthday of mine. I can already tell the girls will be testing me today as they have cabin fever from being stuck inside yesterday during the first part of this nor'easter. Happy Birthday to me!!! LOL
You can hop on over to
A Little Mommy Talk
to see what other Mommy's had to say.

posted at
7:53 AM
6 comments