Saturday, March 31, 2007
Saturday Photo Hunt
This week's
theme
is Water.
Here are Kayla and Alysa enjoying our pool last June (2006).

Some pics from our vacation last Summer - these were taken at a farm that runs like it was still the "olden days" - no modern marvels used. It's a great place to tour and Kayla loves to run around there and see all the animals and play in the water. :)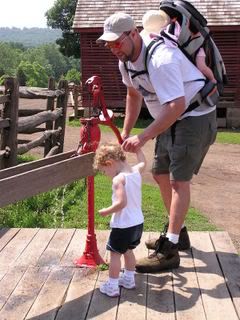 To view other Saturday Photo Hunts go here.

posted at
8:29 AM
19 comments