Wednesday, December 06, 2006
Joining the Holiday Decorations Parade
I am FINALLY getting around to joining in the
Holiday Decorations Parade
that Wystful1 started. Christmas is my favorite time of year, so this was a lot of fun for me. I'm enjoying seeing all the other decorations as well.
Here is our house all lit up…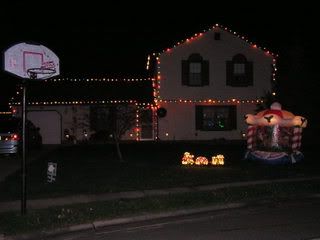 Here is a train that I hunted down a few years ago…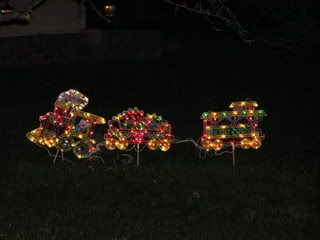 Here is my Inflatable carousel…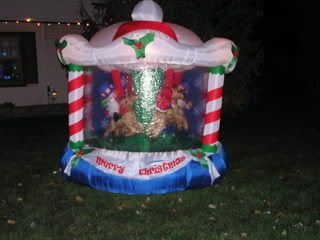 This is my favorite decoration – Rudolph. I had wanted this and my best friend got it for me one year. She's the best! The tree next to him is newly acquired – I got it in Lancaster, PA…


Here is my newest addition. I was shopping online and my total was $42 plus $10 in shipping. Well, if you spend $50, you get free shipping, so I spent a little more and actually got something for my extra money. :) He's so cute…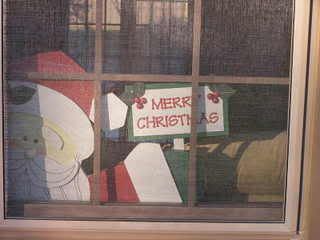 Hop on over to Wystful1 to join in or see other decorations.

posted at
3:57 PM
7 comments