Friday, December 01, 2006
Some Pics from our Trip
Ok - it took me a bit longer than I hoped, but here they are.
Colin and Maddy

Alysa trying to figure out the Sit n Spin


Colin & Maddy not helping her. ;) Elliot is in the background


And last, but DEFINITELY not least is Jason (BIL) after 10pm - we were all a little punchy...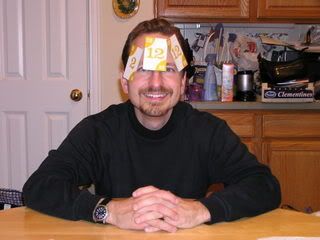 Both my girls have colds, again... Alysa is at the end of hers and Kayla just started. So more night wakings from her now. Yay! I'm exhausted, but we're surviving.

Alysa's 1st Birthday is Sunday. I'm very excited. We are going to cut down our Christmas tree and I'm planning the final details of her party which is Dec 9th. It will be a busy-busy week.

posted at
5:46 PM
1 comments