Sunday, April 12, 2009
Easter Bunny Train
Yesterday, we took the girls on a train ride with the Easter Bunny. It's an old train from the 1930's that goes between towns up by my parents. We went with Kayla's BFF Emma and they had a blast.
Before I went, I was in touch with someone with the train company and they were a great help with getting Kayla a safe treat. Kayla is always so great with understanding having to trade unsafe candy for safe candy, but I wanted to try to add to the magic by getting her safe candy directly from the Big Bunny herself.
When I arrived, I talked to the man who was escorting her and gave him some candy. When she came by, he pointed Kayla out to the Bunny and she handed Kayla directly her safe candy. Her face was priceless when she saw the Easter Bunny knew her and gave her safe candy. I love the magic they believe in.
The girls on the train
Me and the girls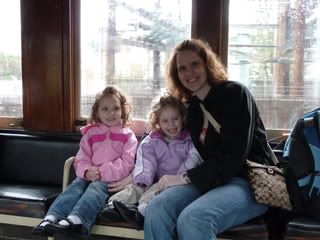 Kayla realizing the candy being handed to her is SAFE!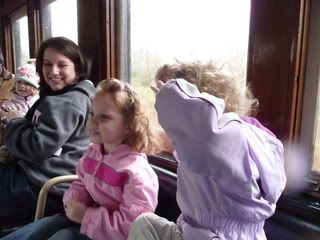 With the Bunny
BFF's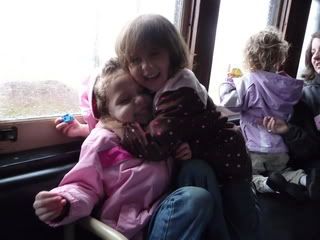 Happy Easter everyone!

posted at
12:38 PM
4 comments