Monday, May 14, 2007
Mommy Talk #5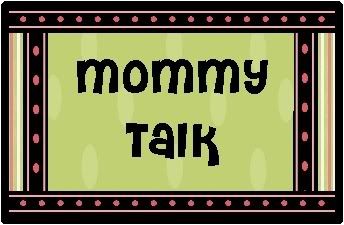 This Week's Question is:
Did you find out the sex of your baby? Why or why not? Honest...did you have what you were hoping for?
I found out the sex with both girls. I am very impatient so I did not want to wait, plus I'm a huge planner. I really wanted the nursery decorated the right way and I didn't want all yellow and green clothes. :) I know some people say they wanted the surprise - but in the u/s's we were on the edge of our seats and were surprised to find out then.
It worked out the best with Kayla. She was our first and up until the u/s, J didn't really see much. He couldn't feel her move yet and I wasn't showing too much. So it hadn't "hit him" yet. But once we knew she was a girl - she was named that night (I knew her name for months b4 I was pg - our boy name was also picked out), he totally changed. I could see the instant bond. It was finally real for him. He became so protective of her. It really helped him bond to her as a person. It was very sweet to see the change. With Alysa, he knew what to expect, so the bonding happened much earlier.
We had no preference with either pregnancy. J used to want a boy then a girl. But infertility really solidified us just wanting a healthy baby. I truly couldn't pick a preference - I wanted a girl and a boy for the same and different reasons. And J loves having daughters, although I know he'd have just as much fun with sons, as would I. I also loved referring to them both by name from the moment we had the u/s.
We had many u/s's with both girls in the first trimester (every 1-2 weeks) due to my high risk status. But after that it was at 20 weeks, and then we paid to have private 3D u/s's done with each pregnancy. Both girls came out looking just like their pictures. We could tell in-utero that Kayla was all her Daddy.
Kayla
Alysa
I won't inundate you with all the other u/s pics. ;)

posted at
5:05 PM
1 comments