Wednesday, September 27, 2006
Success!
Well, Kayla's second try with paints went very well. She actually enjoyed it this time and did not mind getting her hands dirty. Of course, she didn't like the "no thumb in mouth" policy. Here are some pics of her creating her picture for Daddy.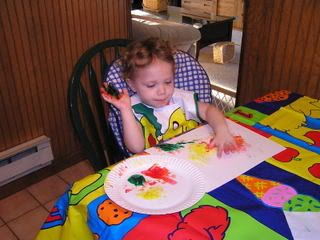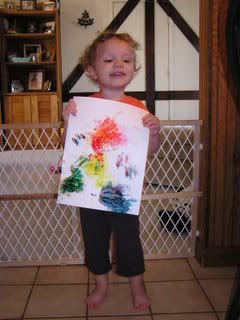 I'm now excited for more fun arts and crafts adventures!

posted at
3:44 PM
1 comments