Friday, February 09, 2007
Saturday Photo Hunt
I know I'm early, but with the Diego show tomorrow, I didn't want to let the time get away from me and miss posting.
Here is a picture of my very first car. I had a 1992 Pontiac Grand Am and it was totalled 28 hours after I drove it off the lot. I was hit by an 18 wheeler who ran a red light. And believe it or not, I walked out of the car. No broken bones or "concrete" injuries. I have a very weak/bad back, but no doctor can pinpoint an actual injury. So I live with it. But hey - I was lucky, so I can't complain too much.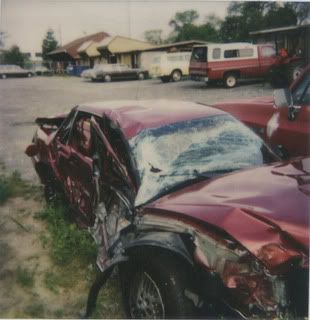 p.s. Sorry the quality is so poor - the picture was scanned into the computer.

posted at
8:43 PM
14 comments